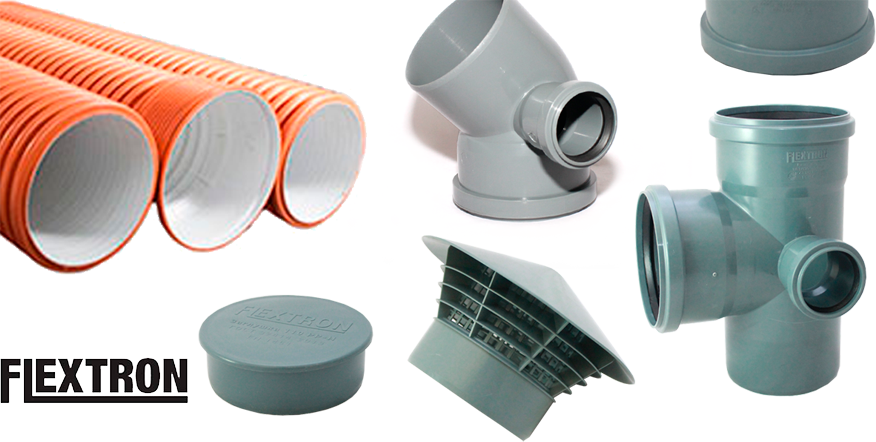 Sewage system made of polypropylene for interior and exterior systems
We offer internal sewer FLEXTRON made of polypropylene 50 and 110 diameter: two types of pipes wall 2.7 mm and 2.2 mm, fitting.
FLEXTRON outdoor sewer made of polypropylene 110 and 160 diameter: pipes and fittings.
Available at competitive prices.
External double-layer sewer POLITEK 3000 SN8 100, 150, 200, 250 and 315 passage in segments of 6 meters with a coupling and a ring - on request.