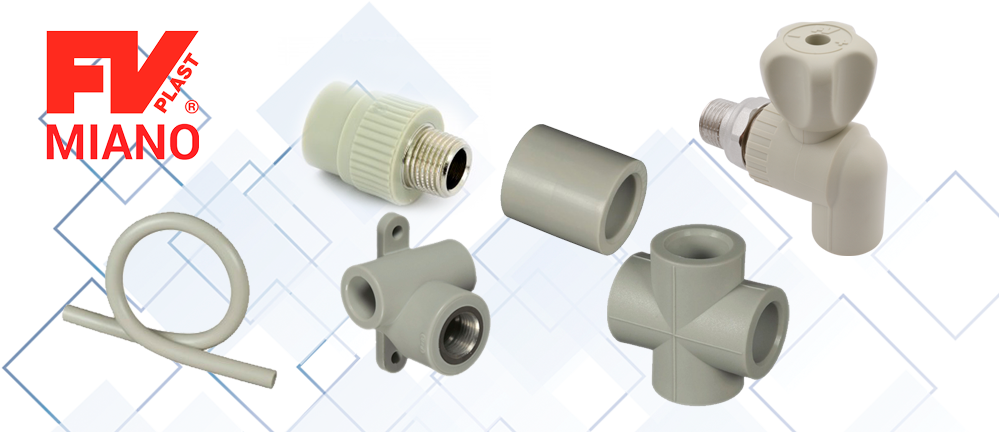 Czech polypropylene FV-PLAST
Dear Clients and Partners! You can order polypropylene pipes and fittings of the FV-PLAST trademark from us.
The range of FV-PLAST company includes the following products:
* Classic polypropylene pipes
* polypropylene pipes reinforced with Stabi, Faser
* polypropylene fittings
* combined fittings made of polypropylene and brass (threaded inserts)
* ball valves and valves made of polypropylene
FV-PLAST (Czech Republic), founded in 1990 by františek Vondráček, specializes in the development and production of polypropylene pipes, fittings and fittings for hot and cold water supply, Central and floor heating. The company itself has become a "trendsetter" in the field of production of shut-off valves made of polypropylene and collapsible fittings for easy installation. The company's products are exported to more than 30 countries.
In 2008, FV-PLAST adapted its production to the new European standard EN 21003, which regulates the wall thickness of multilayer polymer pipes, and started its own production of large-diameter reinforced pipes. Products are delivered as a multiple of the factory investment. The order execution time is from 2 to 5 business days.