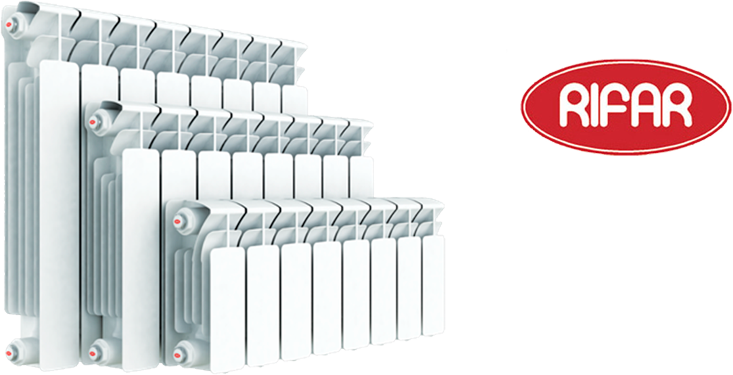 Bimetallic radiators RIFAR
In stock bimetallic radiators RIFAR Base 500 (197 W), RIFAR Base 350 (139 W), RIFAR Base 200 (100 W) The model is available in twists from 4 to 14 sections.
Designed for installation in Central heating systems.
Under the order, it is possible to supply radiators with direct connection. Manufacturer's warranty is 10 years.