Internal wiring of the water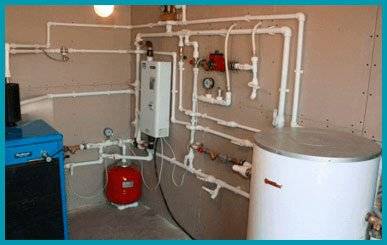 To supply water from an outdoor water supply system, a whole system of pipes, appliances, fittings, and installations is required. In an apartment or a private house, water supply is laid in a hidden or open way, with possible options for sequential or collector wiring.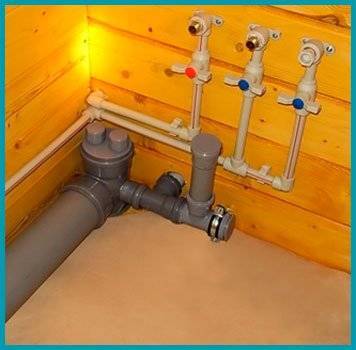 More simple and less expensive is an open and consistent layout for its installation may use a different connection. Such pipe laying is performed in places that may later be closed by various structures and furniture, pipes are tried to be placed closer to the floor and walls. For reliability of the open pipeline construction, fittings and pipes made of copper or polypropylene are used. They are quite strong and have an aesthetic appearance. Open wiring is often used in technical premises, it allows you to easily repair or replace the water supply system.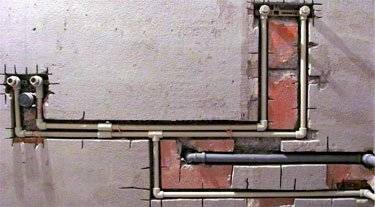 Another method of laying pipes is covered wiring. In this case, pipes and connections are hidden under the floor or in the walls. This method is more difficult to install, often you have to place the connections in inaccessible places, and in the future may create a problem when repairing or replacing the connections.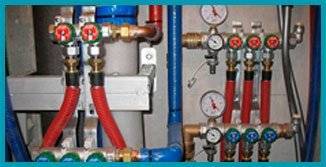 Pipes that will be closed with plaster must be placed in a special corrugated sleeve . It will protect the product from mechanical damage, allow hot pipes to move freely during temperature expansion, and protect cold water pipes from condensation.
The internal water supply of a sequential distribution consists of a water measuring unit, which includes: 1. water Meter, 2. Shut-off valves, 3. coarse and fine Filters. In apartments, the internal water supply comes from the riser, and in private homes from the Central water supply or from a well.
Diagram of sequential water distribution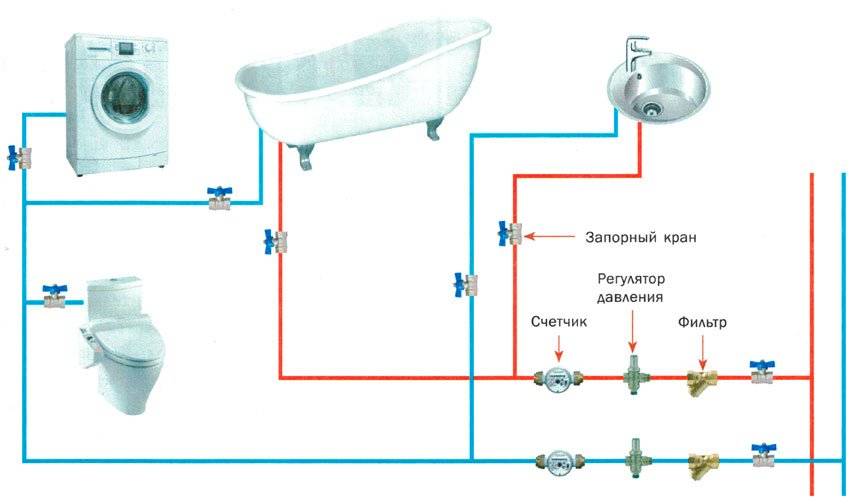 The most easily accessible and less expensive is sequential wiring, it and it has its drawbacks, so in the case of repair or replacement of elements, difficulties may arise due to the inability to disconnect individual consumers. In remote areas of such a system, there is a high probability of pressure loss in the pipes.
Diagram of the collector wiring of water supply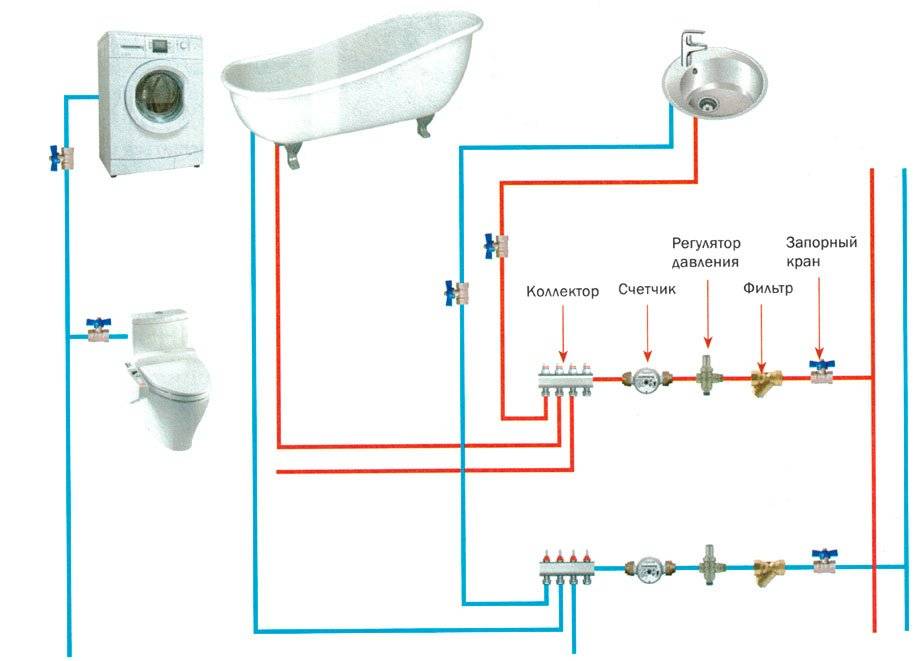 A more reliable and practical option is a collector pipe layout. It is suitable for hidden placement. With the help of taps on the collector, the water supply is regulated, which helps to minimize pressure differences in the pipes. When repairing or replacing system elements, it is possible to disconnect individual consumers, since the collector wiring consists of many pipes and is carried out individually to each consumer. As a rule, installation of collectors is made after installation of cleaning filters and pressure reducers, on hot and cold water. This wiring is very convenient, it does not have hidden connections.
Necessary material

HDPE pipe

Ball valve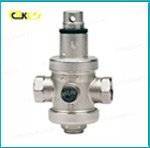 Pressure regulator

Water meter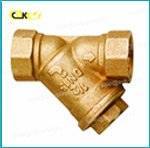 Filter angle fine

Filter